Welcome Romance Writers
Scriptscene RWA is
screenwriting with an edge of romance.
Scriptscene RWA offers support, encouragement, and information to our members who want to write a screenplay, use screenwriting techniques for their novels and storylines or adapt their romance novel into a script.
Whether you are a beginner, intermediate or advanced writer, Scriptscene RWA can help you. We offer relevant links, movie scripts, email support and film industry information.
Scriptscene RWA has its own email list where members have access to a continually growing archive of [film-]related resources.
Scriptscene RWA's quarterly e-newsletter, The ReWrit, is rich with member news, contest and conference updates, and industry and screenwriting information.
Our Mission Statement:
Scriptscene, a unique chapter of RWA®, offers scriptwriting information, tools and support necessary to empower all romance fiction writers with confidence in order for them to write the absolutely best romance script/novel.

SCRIPTSCENE FASTTRACK 2011
SEPTEMBER AND NOVEMBER CLASSES
Sally J. Walker's
INTRO TO SCREENWRITING & ROMANCE SCREENWRITING 101
Deadline for signing up: September 1st & November 1st
more info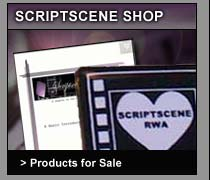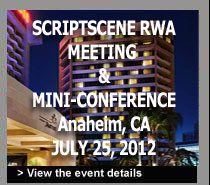 CLICK HERE TO SHARE THIS
SITE WITH YOUR FRIENDS!