Want to show off Scriptscene loud and proud? Along with our T-shirts, pins and coasters, we are selling our 21 page manual offering the basics of scriptwriting. And we'll soon be offering more items through Cafe Press!
Want to order?  E-mail [email protected] and specify what you want to order. Remember to include your size and color for T-shirt orders!  You may pay by check, MO or PayPal, and we'll ship your goodies ASAP!
Want to share Scriptscene with your friends? Click the "Tell a Friend" link on this page and our home page!
NEW we have additional items available through Cafe Press!

And yes, "We are ready for our closeup!"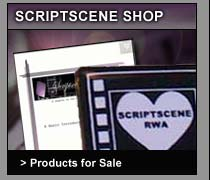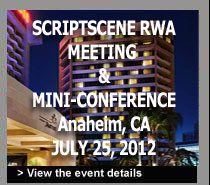 CLICK HERE TO SHARE THIS
SITE WITH YOUR FRIENDS!