Scriptscene RWA
announces the
Romancing the Script Contest
2011 Winners
First Place Winner
Vanquished
by Vivi Anna (Tawny Stokes)
~~~
2nd place
The Last Resort
by Jennifer Harrington
~~~
3rd Place winner
The Abduction
by Ester Lopez Grubb

Congrats to Vivi Anna, Jennifer and Ester.
~LA (aka Leslie Ann Sartor)
2011 Romancing the Script Contest Chair

~~~~~~ PRIZES ~~~~~~
Vivi Anna will receive:
~ A read by Zac Sanford, Suntaur Entertainment
and
~ A Mini-Critique ($350 value) by Kathie Fong Yoneda*
Includes: Reading the first 25 pages of a script and a 2 page synopsis of the rest of the project.
30 minute phone meeting to discuss the project.
A copy of Ms. Yoneda's new publication: The Script Selling Game
Winner and 2 Finalists will receive:
A copy of Ms. Yoneda's new publication: The Script Selling Game *
~ INK TIP PRIZE PACKAGE for each of the top finalists:
One FREE six-month feature script listing on the InkTip Executive Index. This includes their resume, logline/pitch, synopsis, treatment and/or script.
One FREE title /logline listing in one issue of InkTip Magazine (title must be same title listed in Index)
Title/logline published in one weekly Industry e-newsletter sent to all InkTip professionals (over 60,000)
Scriptscene RWA Certificates will be awarded to the first through third place entries.
The winner and two runners up names and their script titles will be announced in the Romance Writer's Report (RWR), and Scriptscene's web site.
Many thanks to Inktip for sponsoring and supporting our contest for another year!
Each will have a Scriptscene Romancing the Script badge to use on their promotion, website, facebook etc. as a winner/finalist for Scriptscene. They will be listed in the RWR (Romance Writer's Report)as well as listed on our Scriptscene website.
And who knows what exciting introductions will be made because of these new connections and exposure!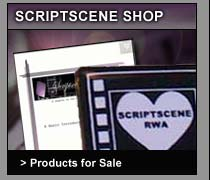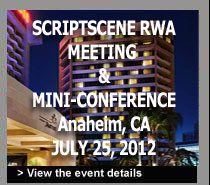 CLICK HERE TO SHARE THIS
SITE WITH YOUR FRIENDS!